First of all let's discuss Cultural Appropriation in regard to celebrating Cinco de Mayo this weekend. (It's this Sunday).
Have a margarita or your favorite cerveza. Enjoy some delicious tamales or enchiladas. Give your money to your favorite Mexican owned restaurant/bar.
But…
Unless you're actually Mexican (and so drunk you're willing to do so) please don't wander around with a sombrero on your head or some weird "Frito Bandito" fake mustache and shaking your maracas and drunkenly screaming "Andale! Arriba!" It's tacky and disrespectful to Mexican people.
Also: you look like an idiot. 
You don't see Mexican people dressing up like hillbillies in overalls  with corncob pipes drinking Budweiser and eating saltines and mayo while chasing their buxom daughters around the desk in the Oval Office do you?
No. You don't. 
Anyway, please feel free to enjoy all the good things about Mexico (in a respectful way) this weekend and you even have some LGBTQ options for celebrating "the date of the Mexican army's 1862 victory over France at the Battle of Puebla during the Franco-Mexican War".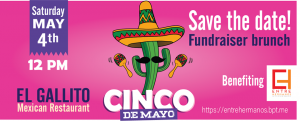 A fundraising brunch for Entre Hermanos, Washington's Latinx LGBTQ nonprofit! Come celebrate another year of services offered to the LGBTQ Latino community in the state with Entre Hermanos! Join us for our Cinco de Mayo Brunch on Saturday, May 4th, 2019 at El Gallito Restaurant in Capitol Hill! Enjoy music, friends, and delicious authentic Mexican […]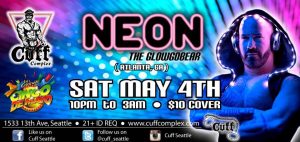 Atlanta's Number One DJ, Neon The Glowgobear Makes His Cuff Debut On Saturday May 4, 2019. It's Cinco De Mayo Weekend And Just $10 For This Event. #DJNeontheglowgobear #Cuff #CuffSeattle #CuffComplex #SaturdayNight #CapitolHillNightlife #SeattleCircuitScene #GoodMusic DJ Neon the GlowGoBear's Official FB Page: https://www.facebook.com/glowgobear Mixcloud Set: https://m.mixcloud.com/glowgobear/live-at-heretic-atlanta-glamorous-jan-2019-intro-set/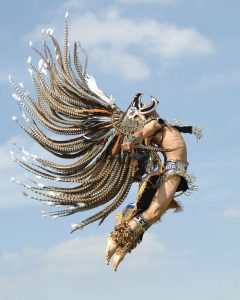 Amigos and Amigas….come join with Familia to Fiesta and Celebrate this wonderful tradition. Show your colors and come sing and drink. Juliana D'Poon with the Musica and Blake with the Bebidas. Come on all ya'll! Adios until then.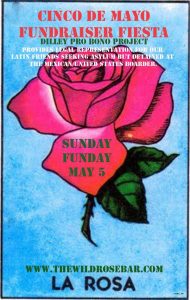 Want to make a difference outside of Our little world?! On Sunday Funday, May 5th come to the "Cinco de Mayo Fundraiser Fiesta!" Play Loteria (Mexican Bingo) and join in on the Fiesta de Baile (dance party) for a great cause! Bring all your Amigas and Amigos, Tu Mama and Your Abuela! Donations will be […]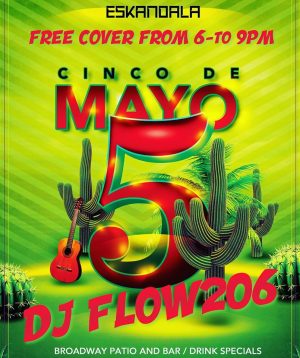 Sundays….10pm-2am….Hot Latin Nights For All…. $10 Cash Cover…
(Visited 1 times, 1 visits today)