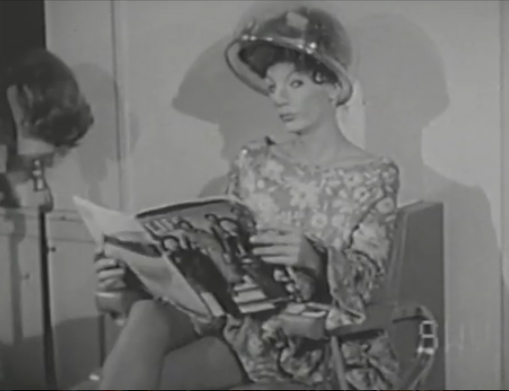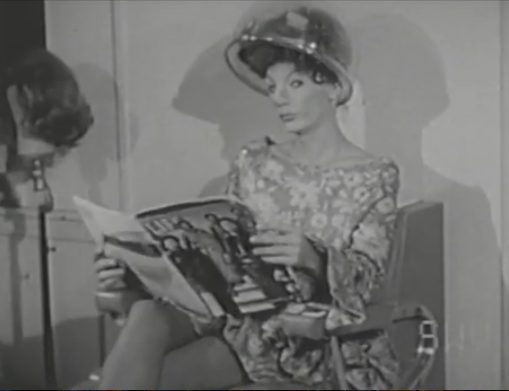 We've already mentioned in another post that Northwest Film Forum will be screening the documentary BEFORE STONEWALL starting on Sunday, June 23rd.
But, there are a couple other fun/interesting/naughty cinematic choices of the LGBTQ persuasion going on in the next couple of weeks as well…
On Thursday, June 27th, Scarecrow Video has teamed up with Something Weird video to screen an evening of campier than thou gay film classics from the 1960s at the Substation, 645 NW 45th Street (off of Leary Way) in Ballard. (TIX!)
Kick off Pridefest Weekend with a screening of these fun, rarely-seen 60's shorts from the "Gay Girls Riding Club" film collective. Program includes WHAT REALLY HAPPENED TO BABY JANE? (a spirited reimagining of the Crawford/Davis classic), ALWAYS ON SUNDAY (where a dull day at the bar erupts into sudden, fabulous mayhem), and SPY ON THE FLY (an espionage send-up following Agent 0069's pursuit of Fonda Peters).

The screening will take place at Substation (645 NW 45th St) and is for guests 21 and over. Doors and DJ set at 7:00. Films at 8:00.
The Gay Girls Riding Club was the brainchild of a group of about a dozen gay men living in Los Angeles, many of them involved in the film industry, who used to go horseback riding together. They thought it would be fun to make campy spoofs of current Hollywood films and with equipment frequently "borrowed" from their day jobs on Hollywood sets, they began making short films and then showing them at parties that became hugely popular among "those in the know" in 1960s gay Hollywood circles. Probably the most prominent of the filmmakers was James Crabe, who later became an Oscar nominated and Emmy Award winning cinematographer.
The films are very much identifiable to any fan of the John Waters' films…there's a very similar aesthetic, though the GGRC films aren't as raw and subversive as the f"filthy" work by Waters. There's definitely a generational divide between the GGRC crowd, mostly men in their late 20s/early 30s making their spoofs throughout the Sixties and the work of Waters and his Dreamland team of Baby Boomers making their "perverted" films in Baltimore a decade later after the Gay Girls Riding Club began. The GGRC were out to each other and their circle of friends but professionally were very much in the closet while the Dreamlanders were more overtly out and much more involved in queer art and politics.
On the naughtier side and happening this Saturday, June 22nd is the Seattle Erotic Film Society's screening of the 1980 French gay adult film, EQUATION TO AN UNKNOWN at Grand Illusion Cinema, 1403 NE 50th Street on the corner of University Avenue in the University District. 
It's a very rare screening of a film that isn't particularly well known in the United States…I'm a gay porn aficionado of long standing (including working in an adult bookstore in the mid 1980s) and I've never heard of it! It looks very much like similar films of that era, especially from well known French filmmaker Jean Daniel Cadinot that featured gorgeous surly French youth doing unspeakable things to one another! If you enjoy that genre of erotic film, then this is the screening for you!
More poo:
EQUATION TO AN UNKNOWN
Dir. Dietrich de Velsa
France, 1980
99 minutes

New HD Restoration!

A handsome young stud rides his motorcycle through myriad sexual fantasies, from a soccer game's locker room to a dreamy and unsettling orgy where the porn reaches its melancholic peak. This undiscovered erotic film is a labyrinth of all-male fantasies whose outstanding beauties always end up fading away while leaving their sensual protagonist dealing with his own loneliness. Directed with absolute grace by the mysterious Dietrich de Velsa (aka Francis Savel / Frantz Salieri): this former painter was also the owner and artistic director of one of the first transvestites' cabaret of Paris, La Grande Eugène. Years later, he collaborated with Joseph Losey on Mr. Klein and Don Giovanni. EQUATION TO AN UNKNOWN is his only film and stands without a doubt as a masterpiece. It's also director Yann Gonzalez's (KNIFE+HEART) favorite gay porn film!

*No one under 18 admitted*

Tickets are $10 (general admission), $7 (senior/student), $5 (members) – available 30 minutes prior to show – CASH ONLY
WARNING: SEMI NAUGHTY TRAILER THAT DOESN'T REALLY SHOW ANYTHING TOO X-RATED BUT STILL….PROBABLY NOT SAFE FOR SOME WORKPLACES!
Equation to an Unknown – HD Teaser from Altered Innocence on Vimeo.
(Visited 7 times, 1 visits today)