So, y'all should be recovered from all the big Pride events from two weeks ago when many cities including New York, San Francisco and Seattle celebrated the 50th Anniversary of Stonewall with HUGE events over the last weekend in June.
Last weekend was the mellow 4th of July Weekend but this weekend we're getting ready to celebrate LGBTQ Pride Tacoma style with a big week of events that breaks wide open this Saturday, July 13th with a lot of stuff happening. In fact, Tacoma LGBTQ Pride celebrations seem to be bigger than ever with WAAAAAAY more events than ever before with a lot more options for Pride-y fun and reflection.
It all really officially kicks off tomorrow, Friday, July 12th the official reception and flag raising where area community members will also be honored for contributions to Tacoma's LGBTQ community.
There's also a performance from the Kinsey Sicks happening Friday night at the Rialto Theatre in downtown Tacoma and not really pride related but a coincidence, the rock band Queen with Adam Lambert is in town at the Tacoma Dome for a sold out show.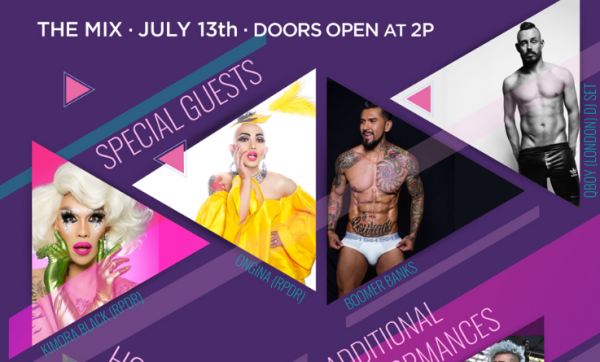 But, Saturday is the big day with the official Tacoma Pride Festival (note that Tacoma doesn't do a parade/march) happening downtown plus many entertainment events in the evening and that night including both of Tacoma's LGBTQ nightclubs hosting big outdoor street festivals.  THE MIX has a fun line-up including: Kimora Black (RPDR), Ongina (RPDR), Boomer Banks, QBoy (London) DJ Set. And, hosted by: Aleksa Manila, Indika Haze, Antia Spritzer. You can grab tickets HERE!
Down the street at Club Silverstone, they're offering up special guests Jessica Sutta from the Pussycat Dolls, Debby Holiday and AB Soto with hosting from Seattle's own Gaysha Starr. Grab more info HERE!
There's also the Tacoma debut of BEARRACUDA TACOMA GAY PRIDE, the first time the legendary party producers have done an event in Tacoma.
Check out the whole list!
Here's the line-up for Friday:
4:30 PM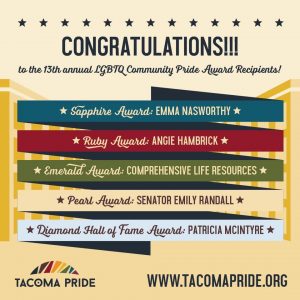 At this free, family-friendly event, we will kick off the 2019 Tacoma Pride Festival, honor Pride Award winners who have given so much to the local LGBTQ community and together witness the raising of the Pride Flag on top of Tacoma City Hall. This year's Pride Festival theme is "Building on the Legacy" – reflecting […]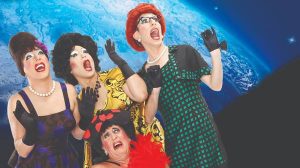 This is the remarkable true story of four friends from San Francisco who had a life-changing epiphany at a Bette Midler concert that led to them to form The Kinsey Sicks in an effort to find joy during the darkest days of the AIDS crisis. Now that the era of Trumpism is upon us, they're […]
and, on Saturday:
10:00 AM

We are so excited for our first annual Stride with Pride fun run on July 13th! Participants will go on a wild rainbow tour of Tacoma and finish right at the start of Pride. You get a t-shirt, chances to win prizes, and bragging rights. We have room for just 100 participants, so sign up […]
12:00 PM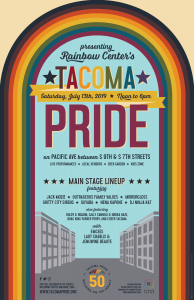 Tacoma Pride 2019 is taking place at Pacific Avenue, between S. 9th Street & S. 7th Street, on Saturday, July 13th. The event is free and open to the public, and includes a performance stage, dance tent, local vendors, beer garden, and a kids zone, with ASL interpreting at the main stage. Tacoma Pride Main […]
2:00 PM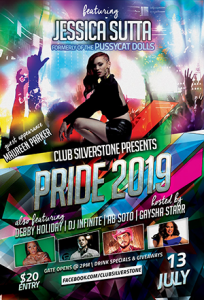 What season is it? That's right, it's Pride Season! Club Silverstone is bringing the fire once again with our 2019 Pride Block Party… July 13, 2019 2pm – 2am Celebrities // DJs // Drink Specials // Free Swag Hosted by none other than Gaysha Starr! With Special Guests: J Sutta (formerly of the Pussycat Dolls) […]

Join us once again for the…… 2019 Official Mix Pride Block Party!! July 13, 2019 2PM – 2AM DRAG – DJS – LIVE PERFORMANCES Hosted by Aleksa Manila, Indika Haze, Anita Spritzer Featuring special guests: Kimora Blac (RPDR) Ongina (RPDR) Boomer Banks QBoy (London) DJ Set Additional Performances by: Ruth Soto DJ Tony Burns DJ […]
5:30 PM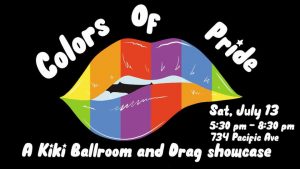 Colors of Pride: A kiki ballroom and drag showcase Colors of Pride is an showcase of local Kiki houses in ballroom scene and local drag queens! On Saturday July 13, come celebrate and support the local house and ball performances and drag performances. Enjoy performances, great DJs, and the creativity of the Pacific Northwest's house-and-ball […]
8:00 PM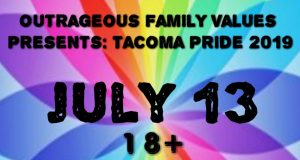 Tacoma pride is just around the corner and Outrageous along with Shakabrah Java are getting ourselves ready for a pride night to remeber! Too young for the block parties? NO WORRIES! We got you! This pride drag show extravaganza is an 18+ event!!! Doors: 7:30pm Show: 8pm-12am Cover: $7/$5 w pride attire Free photobooth Pride […]
8:30 PM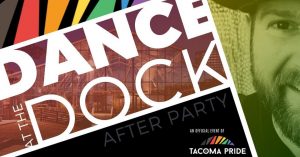 You know about the party on the block, but have you heard about the Dance at the Dock? For Tacoma Pride 2019, Foss Waterway Seaport and Rainbow Center are teaming up to add another official after party! We'll have live DJ Stephan Childers, a sampling of some fierce ballroom action, and a signature cocktail TDF. […]
9:00 PM

BEARRACUDA TACOMA GAY PRIDE 2019! Saturday, July 13th Alma Mater – 1322 Fawcett Ave Doors at 9pm DJs Matt Consola & Matt Stands $10 adv tix at: https://www.ticketfly.com/purchase/event/1866295?utm_medium=bks Advanced tix holders skip the line to the front BEARRACUDA makes it's debut at Tacoma Gay Pride on Saturday, July 13th! After the festival, make your way […]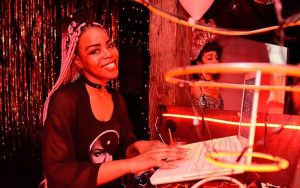 Join us on Pride Weekend for a night of all dance, with DJs Toya B and Cousin Chris. $2 suggested donation at the door, and 100% of the door profits will go to the Rainbow Center. 21+
11:00 PM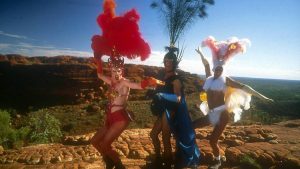 Pride Film Series? Weird Elephant? How about: QUEER ELEPHANT takeover at The Grand Cinema! We kick off our 2019 Pride Film Series with a 25th anniversary screening of Oscar-winning Aussie classic, THE ADVENTURES OF PRISCILLA, QUEEN OF THE DESERT. Two drag performers and a transgender woman travel across the desert to perform their unique style […]
(Visited 5 times, 1 visits today)