Mark Finley: Someone Get Me A Chainsaw!
June 23, 2017 @ 8:00 pm

-

9:00 pm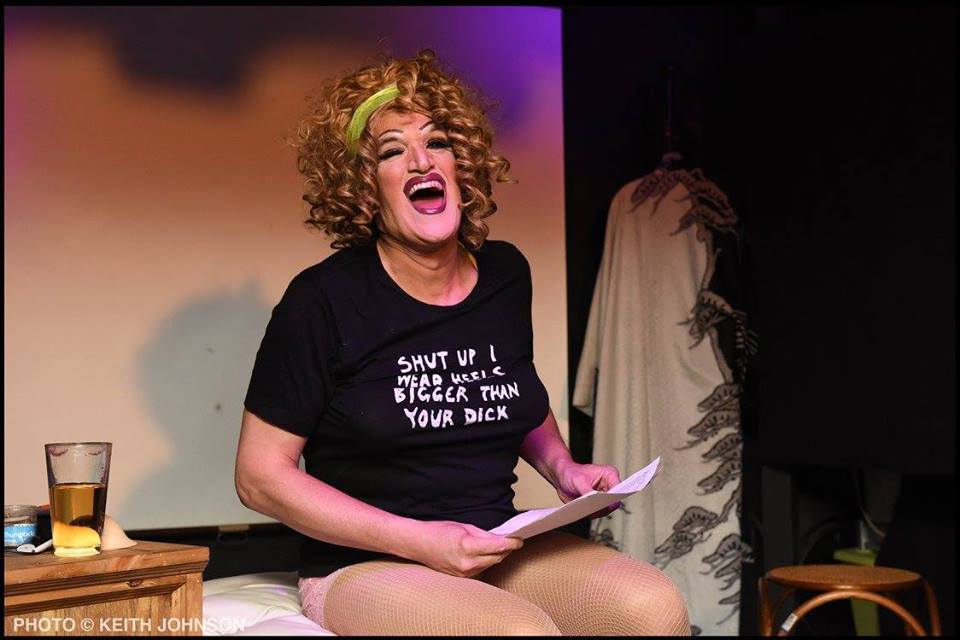 She's Still At Large!!
"Chainsaw" Announces Encore Performances
Friday, June 23 & 30 – 8pm
Producers announce Mark "Mom" Finley's new one-man show Someone Get Me A Chainsaw! which recently played to packed audiences at INArtsNW (1633 17th Ave.) for Capitol Hill Artwalk's Pride kick-off will play two encore performances – Fri. June 23 and 30, at 8pm. Tickets are $10 – reservations are highly suggested as seating is limited.
Don't miss your chance to see legendary performer Mark "Mom" Finley in his new world premiere one-man show Someone Get Me A Chainsaw! The Stranger's Adrian Ryan calls Finley: A natural disaster in heels! A scandal in a wig! Harder to kill than a Kevlar cockroach! And funnier than falling down a flight of stairs!
Every performance of the show is a unique collection of Finley's unbelievable stories, funny songs, and classic performances. As the 'script' is chosen by random audience members out of a button bag filled with 200 possibilities as the show begins – he won't know what he's performing until that minute! And you wonder why she wants a chainsaw!
Finley is excited to be back onstage again. In October of '92 New City Theatre produced his third one-man show in Seattle Life Lessons where he held each audience hostage at gun point (unloaded, of course), had them choose 12 pieces of paper out of a bag with 170 possible stories, numbers, acts, etc. He said at the time that he was telling his life story whether people wanted to hear it or not because he didn't know how long he'd be around.
It's been 25 years since that production and Finley has plenty to tell! The past show focused mainly on his early life growing up in a small town, traveling the world to follow his dreams and surviving New York City in the 80s only to end up in Seattle. No subject matter is off limits to "Mom". Everything is on menu – the ups and downs – the scandals – the successes – and the surprise that changed his life.
Also Finley promises that if an audience member was part of on the evenings stories – they'll be able to tell their side of it as well. The Capitol Hill Art Walk shows were standing room only at INArtsNW downstairs black box theater. So get your reservations now! It's only $10 – and you can BYOB!! Come join Seattle LGBTQ+ Community's original "Mom" – Mark Finley – for a night out you won't soon forget!
Someone Get Me A Chainsaw! – 8pm Friday, June 23 & 30 – INArtsNW, 1633 17th Ave. – Tickets: $10 – Call 206-953-1069 for reservations.
Related Events