This Friday, we're packing up our bags and leaving on a jet plane….for Los Angeles, California and the final weekend of their LGBTQ film festival OUTFEST!!!
Centered at the Director's Guild of America offices/cinemas on Sunset Boulevard, the 10 day festival has screenings all over town including the REDCAT theater at the Walt Disney Concert Hall in downtown Los Angeles as well as at venues as varied as the Ace Hotel, the Orpheum Theatre and Hollywood Forever Cemetery on Santa Monica Boulevard right behind Paramount Studios.
Many of the films have already played at the Seattle International Film Festival in May and June of this year, including their opening night film, Tig, a documentary about lesbian comedian Tig Notaro's cancer battle, as well as the closing night film, acclaimed French director François Ozon's new sexy thriller, The New Girlfriend.
Other films that have already screened at SIFF: 54: The Director's Cut, a recut version of the Studio 54 biopic from 1998 starring Ryan Phillippe; Peter Greenaway's queer themed latest (complete with very explicit gay sex scenes) about the Russian film director Sergei Eisenstein's time in Mexico in the 1920s, Eisenstein In Guanajuato; the Seattle made documentary, The Glamour and The Squalor about local DJ Marco Collins; the coming out comedy film, Fourth Man Out; Tab Hunter: Confidential about the 50s/60s beefcake star who came out of the closet; and the documentary Do I Sound Gay? which features David Sedaris, George Takei and own Dan Savage and a discussion about what it means to "sound gay". That film will return to Northwest Film Forum on July 24, 2015 for a week long run.
We're naturally very excited about Friday, the 17th's screening of our own Jinkx Monsoon documentary Drag Becomes Him, the Alex Berry directed local film about the beloved drag queen/performer and winner of RuPaul's Drag Race Season Five. (Disclosure: Mr. Strangeways is a producer on this film!) Sadly, Ms Monsoon's manager wouldn't let her come to the L.A. Premiere but Mr. Berry will be in attendance plus producers. It screens at the lovely REDCAT space at the Walt Disney Concert Hall downtown at 7:15 pm; grab tickets HERE!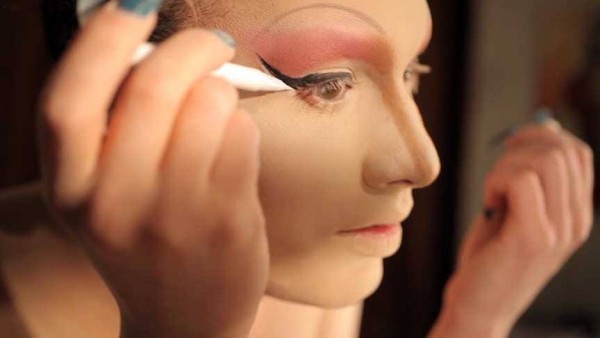 You'll want to stick around the REDCAT after the DBH screening, but only if you already have your tickets because the very special live event, BAD MOVIE NIGHT is already on standby. It features two VERY funny men…
Join comedians Dave Holmes and Drew Droege, along with their special guests, as they take the audience on a guided tour of one of the most wonderfully awful movies ever made. We're keeping the stinker a secret, but you'll howl as these talented entertainers comment, talk back to the screen, and generally transform trash into hilarity. Queer cinema will never be the same!
Mr. Droege is very well known for his Chloë Sevigny parody films on YouTube.
Saturday, July 18th features a number of films (and a panel discussion) related to Transgender Cinema including the Susan Sarandon produced film, Deep Run. Narrative fiction films for Saturday include the German film, You & I and Those People, the New York drama from director Joey Kuhn that we extensively covered during SIFF (articles HERE and HERE!)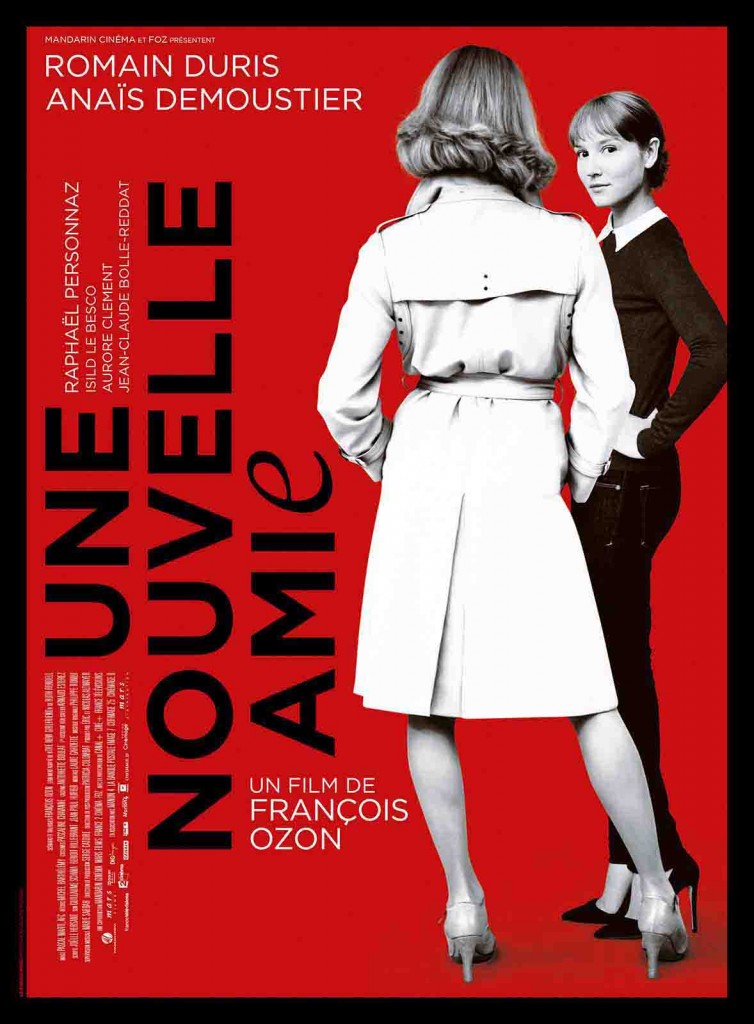 The festival wraps up on Sunday, July 19th with screenings of Fourth Man Out and Jenny's Wedding plus the Closing Gala film, of Ozon's The New Girlfriend at the Ace Hotel with after party to follow at the same venue. Numerous ticket options for this film are available HERE!
Back to give you a full report next week!
Oh, and a reminder that Drag Becomes Him will have a Sneak Peek Video On Demand opportunity on Saturday and Sunday!
Are you ready for Drag Becomes Him? We've got a chance for everyone to see it. While the film continues to tour the world in various film festivals, we wanted to create a special one-time opportunity to see this documentary before the film gets released later this year. On July 18 and 19, 2015 we'll offer Drag Becomes Him for a limited rental across the world. Get ready for your first chance to see this film online.

Follow the Drag Becomes Him Facebook page for more details. The viewing link will be posted at 12:01 AM July 18 PST and will be available for a 48 hour period. The film rental will be $12 USD, and will be available all around the world.
Tags: Ace Hotel, Drag Becomes Him, Drew Droege, LGBTQ Film Festivals, Los Angeles Events, Outfest, REDCAT, The New Girlfriend, Those People