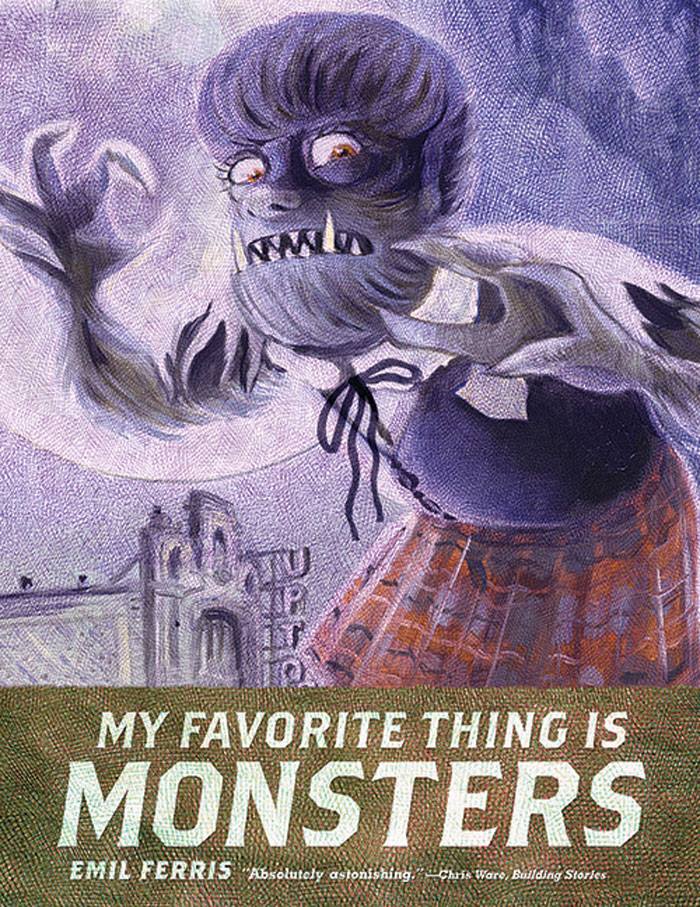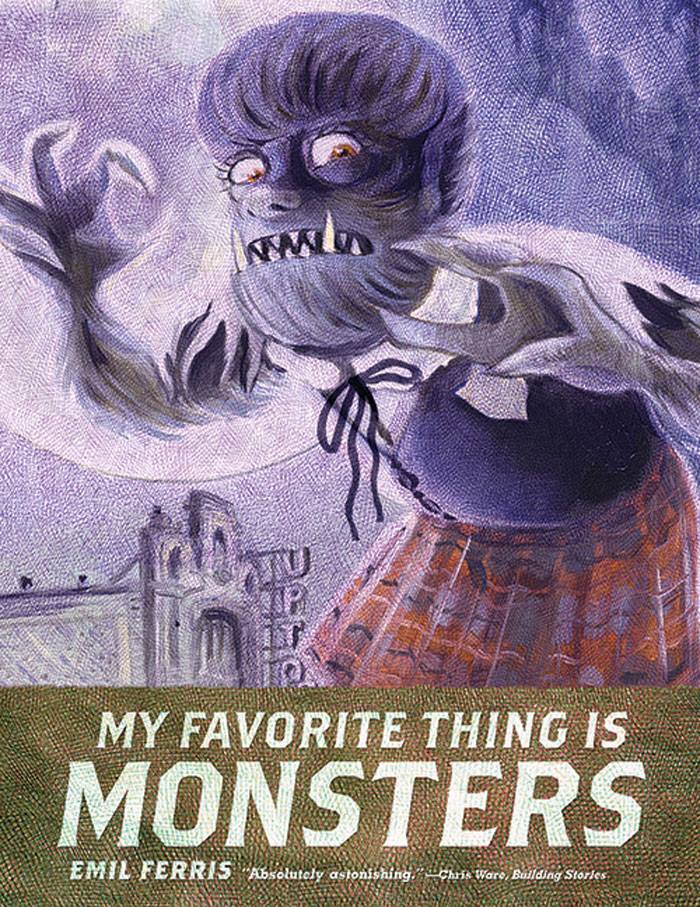 30th Annual Lambda Literary Award Finalists Announced
Awards Ceremony: 

Monday, June 4, 2018

 in New York City

Los Angeles, CA (

March 6, 2018

) – Lambda Literary, the nation's oldest and largest literary arts organization advancing LGBTQ literature, announced the finalists of the 30th Annual Lambda Literary Awards – or the "Lammys," as they are affectionately known.
The finalists were chosen from nearly 1,000 submissions and over 300 publishers. Submissions came from major mainstream publishers and from independent presses, from both long-established and new LGBTQ publishers, as well as from emerging publish-on-demand technologies. Visionary and Trustee Award honorees, the master of ceremonies, and celebrity presenters will be announced in April. The winners will be announced at a gala ceremony on 

Monday, June 4th

 in New York City.
"Celebrating our 30th year of Lambda Literary Award finalists is to recognize that this organization has been at the center of contemporary queer literature for decades," said Lambda Literary Executive Director Tony Valenzuela. "This year is no different with another stellar list of authors demonstrating through their work that LGBTQ books tell richly textured stories about who we are in all our incredible diversity."
Now in their thirtieth year, the Lambda Literary Awards celebrate achievement in LGBTQ writing for books published in 2017. The awards ceremony on 

June 4, 2018

, will be held at the NYU Skirball Center for the Performing Arts (
566 LaGuardia Pl, New York, NY 10012
). The red carpet and specially ticketed VIP cocktail reception will be held before the ceremony. The after-party, open to all with a general admission ticket, will follow at Le Poisson Rouge (
158 Bleecker St, New York, NY 10012
). For more information and to buy tickets, please visit Lambda's
website
.
67 literary professionals, including booksellers, book reviewers, librarians, authors, academics and previous Lammy winners and finalists volunteered countless hours of reading, critical thinking, and invigorating discussion to select the finalists in 23 categories.
Tickets for the Lambda Literary Awards ceremony, pre-ceremony VIP cocktail reception and after-party go on sale today. For information, visit Lambda's 
website
and join the conversation by following the hashtag #Lammys on Twitter. Early bird tickets at discounted prices are available until 

April 6th

. Tickets for the ceremony and after-party are $150 ($125 early bird). Tickets that include the VIP cocktail reception are $250 ($225 early bird). Prices will increase by $25 on 

April 6th

.   

Lambda Literary Awards corporate sponsors will be announced soon. To inquire about sponsorship, contact Tony Valenzuela, Executive Director attvalenzuela@lambdaliterary.org.
30th Annual Lambda Literary Award Finalists
Note: The number of finalists in a category is determined by the number of submissions in that category.
Lesbian Fiction
Difficult Women

, Roxane Gay, Grove Press

Her Body and Other Parties

, Carmen Maria Machado, Graywolf Press

Marriage of a Thousand Lies

, SJ Sindu, Soho Press

Not One Day

, Anne Garréta, Deep Vellum Press

Something Better than Home

, Leona Beasley, Eleven Light City Press

Things to Do When You're Goth in the Country

, Chavisa Woods, Seven Stories Press

We Were Witches

, Ariel Gore, Feminist Press

The Year of Needy Girls

, Patricia A. Smith, Kaylie Jones Books
Gay Fiction
After the Blue Hour

, John Rechy, Grove Press

The Clothesline Swing,

 Ahmad Danny Ramadan, Nightwood Editions

The End of Eddy, 

Édouard Louis, Farrar, Straus and Giroux

Fimí Sílè Forever, 

Nnanna Ikpo, Team Angelica

The Heart's Invisible Furies, 

John Boyne, Hogarth

Less, 

Andrew Sean Greer, Lee Boudreaux Books

Outside Is the Ocean,

 Matthew Lansburgh, University of Iowa Press

This Is How It Begins, 

Joan Dempsey, She Writes Press
Bisexual Fiction
The Gift

, Barbara Browning, Coffee House Press

Homecoming Queens, J.E. Sumerau, Sense Publishers
Next Year, for Sure

, Zoey Leigh Peterson, Scribner

Paul Takes the Form of a Mortal Girl

, Andrea Lawlor, Rescue Press

The Penalty for Holding

, 

Georgette Gouveia, Less Than Three Press
Transgender Fiction
The Black Emerald, 

Jeanne Thornton, Instar Books

Long Black Veil, 

Jennifer Finney Boylan, Crown

Nerve Endings: The New Trans Erotic, 

Tobi Hill-Meyer (ed), Instar Books

Resilience: Surviving in the Face of Everything, 

Amy Heart, Sugi Pyrrophyta, and Larissa Glasser (eds.), Heartspark Press

Transcendent 2: The Year's Best Transgender Speculative Fiction, 

Bogi Takács (ed), Lethe Press
LGBTQ Nonfiction
After Silence

, Avram Finkelstein, University of California Press

Black Performance on the Outskirts of the Left: A History of the Impossible

, Malik Gaines, NYU Press

Body Horror: Capitalism, Fear, Misogyny, Jokes

, Anne Elizabeth Moore, Curbside Splendor

Born Both: An Intersex Life

, Hida Viloria, Hachette Books

How We Get Free: Black Feminism and the Combahee River Collective

, Keeanga-Yamahtta Taylor, Haymarket Books 

Mean

, Myriam Gurba, Coffee House Press 

Out for Queer Blood: The Murder of Fernando Rios and the Failure of New Orleans Justice

, Clayton Delery, Exposit Books

Queer Threads: Crafting Identity and Community

, John Chaich and Todd Oldham, AMMO Books 
Bisexual Nonfiction
Hunger

, Roxane Gay, HarperCollins

Truth Be Bold: Serenading Life & Death in the Age of AIDS

, Julene Tripp Weaver, Finishing Line Press

What the Mouth Wants

, Monica Meneghetti, Caitlin Press Inc.
Transgender Nonfiction
Black on Both Sides: A Racial History of Trans Identity

, C. Riley Snorton, University of Minnesota Press

Jane Crow: The Life of Pauli Murray,

 Rosalind Rosenberg, Oxford University Press

Lou Sullivan: Daring to Be a Man Among Men

, Brice Smith, Transgress Press

Surpassing Certainty, 

Janet Mock, Atria Books

What About the Rest of Your Life

, Sung Yim, Perfect Day Publishing
Lesbian Poetry
Blind Girl Grunt

, Constance Merritt, Headmistress Press

Common Place

, Sarah Pinder, Coach House Books

Good Stock Strange Blood

, Dawn Lundy Martin, Coffee House Press

Kohnjehr Woman

, Ana-Maurine Lara, RedBone Press

My Ariel

, Sina Queyras, Coach House Books

Rock | Salt | Stone

, Rosamond S. King, Nightboat Books

Rummage

, Ife-Chudeni A. Oputa, Little A

Silk Poems

, Jen Bervin, Nightboat Books
Gay Poetry
Don't Call Us Dead

, Danez Smith, Graywolf Press

Into Each Room We Enter without Knowing

, Charif Shanahan, Crab Orchard Series in Poetry

Nature Poem

, Tommy Pico, Tin House Books

Proprietary

, Randall Mann, Persea Books

Royals

, Cedar Sigo, Wave Books

So Far Afield

, Frederick Speers, Nomadic Press

When I Grow Up I Want to Be a List of Further Possibilities

, Chen Chen, BOA Editions Ltd.

While Standing in Line for Death

, CA Conrad, Wave Books
Transgender Poetry
a place called No Homeland

, Kai Cheng Thom, Arsenal Pulp Press

Full-Metal Indigiqueer

, Joshua Whitehead, Talon Books

Mucus in My Pineal Gland

, Juliana Huxtable, Wonder / Capricious

Of Mongrelitude

, Julian Talamantez Brolaski, Wave Books

recombinant

, Ching-In Chen, Kelsey Street Press
Lesbian Mystery
Fever in the Dark

, 

Ellen Hart, Minotaur

The Girl on the Edge of Summer,

 

J.M. Redmann, Bold Strokes Books

Huntress

, 

A.E. Radley, Heartsome Publishing

The Last First Time

,

 Andrea Bramhall, Ylva Publishing

Murder Under the Fig Tree: A Palestine Mystery

, 

Kate Jessica Raphael, She Writes Press

Odd Numbers

, 

Anne Holt, Scribner

Repercussions

, 

Jessica L. Webb, Bold Strokes Books

A Quiet Death

, 

Cari Hunter, Bold Strokes Books
Gay Mystery
Boystown 10: Gifts Given

, Marshall Thornton, Kenmore Books

Long Shadows,

 Kate Sherwood, Riptide Publishing

Love is Heartless

, Kim Fielding, Dreamspinner Press

The Mystery of the Curiosities,

 C.S. Poe, DSP Publications

Night Drop,

 Marshall Thornton, Kenmore Books

Ring of Silence

, Mark Zubro, MLR Press

Street People,

 Michael Nava, Korima Press

Tramps and Thieves,

 Rhys Ford, Dreamspinner Press
Lesbian Memoir/Biography
Abandon Me: Memoirs, 

Melissa Febos, Bloomsbury, Inc.

Afterglow, 

Eileen Myles, Grove Press

The Fact of a Body, 

Alexandria Marzano-Lesnevich, Flatiron Books

Kiss Me Again, Paris: A Memoir, 

Renate Stendhal, IF SF Publishing

The Pox Lover: An Activist's Decade in New York and Paris, 

Anne-christine d'Adesky, The University of Wisconsin Press
Gay Memoir/Biography
A Sinner in Mecca: A Gay Muslim's Hajj of Defiance

, Parvez Sharma, BenBella Books

Creep: A Life, a Theory, an Apology

, Jonathan Alexander, Punctum Books

House Built on Ashes

, José Antonio Rodríguez, University of Oklahoma Press

In the Province of the Gods

, Kenny Fries, University of Wisconsin Press

Keeping On Keeping On

, Alan Bennett, BBC Books

Lives of Great Men: Living and Loving as an African Gay Man

, Chike Frankie Edozien, Team Angelica Publishing

Night Class: A Downtown Memoir

, Victor Corona, Soft Skull Press

The World Broke in Two: Virginia Woolf, T.S. Eliot, D.H. Lawrence, E.M. Forster, and the Year that Changed Literature

, Bill Goldstein, Henry Holt and Company
Lesbian Romance
Close to Home

, Rachel Spangler, Bywater Books

Crescent City Confidential

, Aurora Rey, Bold Strokes Books

Goldenrod

, Ann McMan, Bywater Books

Tailor-Made

, Yolanda Wallace, Bold Strokes Books

Vagabond Heart,

 Ann Roberts, Bella Books

Venus and Lysander

, Yoshiyuki Ly, Solstice Publishing

Wishing on a Dream

, Julie Cannon, Bold Strokes Books

You Make Me Tremble

, Karis Walsh, Bold Strokes Books 
Gay Romance
At the Corner of Rock Bottom & Nowhere

, L.A. Witt, Self-Published

Come to The Oaks: The Story of Ben and Tobias

, Bryan T. Clark, Cornbread Publishing Inc.

Love and Other Hot Beverages

, Laurie Loft, Riptide Publishing

Midlife Crisis

, Audra North, Riptide

Six Neckties

, Johnny Diaz, Amazon CreateSpace

Stealing Home

, Tom Mendicino, Kensington Publishing / Lyrical Press

Wild

, Adrienne Wilder, Self-Published

Working It

, Christine d'Abo, Riptide Publishing
LGBTQ Anthology
¡Cuéntamelo! Oral Histories by LGBT Latino Immigrants

, Juliana Delgado Lopera, Aunt Lute Books

Greetings from Janeland: Women Write More About Leaving Men for Women

, Candace Walsh & Barbara Straus Lodge, Cleis Press

Meanwhile, Elsewhere: Science Fiction and Fantasy from Transgender Writers

, edited by Cat Fitzpatrick & Casey Plett, Topside Press

Power & Magic: The Queer Witch Comics Anthology

, Joamette Gil, P&M Press

Queer Africa 2: new stories

, Makhosazana Xaba & Karen Martin, Modjaji Books

To My Trans Sisters

, Charlie Craggs, Jessica Kingsley Publishers

Trans Homo…Gasp! Gay FTM and Cis Men on Sex and Love

, Avi Ben-Zeev and Pete Bailey, Transgress Press

Trap Door: Trans Cultural Production and the Politics of Visibility

, edited by Reina Gossett, Eric A. Stanley, and Johanna Burton, The MIT Press
LGBTQ Children's/Young Adult
Ashes to Asheville, 

Sarah Dooley, Putnam

Autoboyography

, Christina Lauren, Simon & Schuster

Dreadnought: Nemesis – Book 1, 

April Daniels, Diversion Books

Girls Like Me, 

Nina Packebush, Bedazzled Ink

Keith Haring: The Boy Who Just Kept Drawing,

 Kay Haring (Author) & Robert Neubecker (Illustrator), Dial Books

Like Water

, Rebecca Podos, Balzer + Bray

The Sidekicks

, Will Kostakis, Harlequin Teen

We Now Return to Regular Life, 

Martin Wilson, Dial Books
LGBTQ Drama
Composure

, Scott C. Sickles, Produced by the Workshop Theater

Everybody's Talking About Jamie

, Tom MacRae, Jonathan Butterell & Dan Gillespie Sells, Samuel French

The Gulf,

 Audrey Cefaly, Samuel French

How Black Mothers Say I Love You

, Trey Anthony, Playwrights Canada Press

Indecent

, Paula Vogel, Theater Communications Group
LGBTQ Erotica
His Seed

, Steve Berman, Unzipped Books

The Master Will Appear

, L.A. Witt, Self-Published

Mistletoe Mishap

, Siri Caldwell, Brussels Sprout Press

Unspeakably Erotic

, D.L. King, Cleis Press

Witches, Princesses, and Women at Arms

, Sacchi Green, Cleis Press
LGBTQ Graphic Novels
Condo Heartbreak Disco

, Eric Kostiuk Williams, Koyama Press

Fetch: How a Bad Dog Brought Me Home

, Nicole J. Georges, Houghton Mifflin Harcourt/Mariner

My Brother's Husband, Volume 1, Gengoroh Tagame, Pantheon
My Favorite Thing is Monsters

, Emil Ferris, Fantagraphics Books

Spinning

, Tillie Walden, Macmillan/First Second Books
LGBTQ SF/F/Horror
An Excess Male

, Maggie Shen King, HarperCollins

An Unkindness of Ghosts

, Rivers Solomon, Akashic Books

Amberlough

, Lara Donnelly, Tor Books

Autonomous

, Annalee Newitz, Tor Books

I Stole You

, Kristen Ringman, Handtype Press

Night Visitors

, Owen Keehnen, OutTales Publishing

The Lost Daughter Collective

, Lindsey Drager, DZANC Books

The Prey of the Gods

, Nicky Drayden, HarperCollins
LGBTQ Studies
Behind the Mask

, Alfredo Mirandé, University of Arizona Press

The Ethics of Opting Out

, Mari Ruti, Columbia University Press

Lavender and Red

, Emily Hobson, University of California Press

Punishing Disease: HIV and the Criminalization of Sickness

, Trevor Hoppe, University of California Press

Time Slips

, Jaclyn Pryor, Northwestern University Press

Unmaking Love

, Ashley T. Sheldon, Columbia University Press  

The War on Sex

, David M. Halperin and Trevor Hoppe, Duke University Press

Welcome to Fairyland

, Julio Capó Jr., University of North Carolina Press
About Lambda Literary
Lambda Literary believes Lesbian, Gay, Bisexual, Transgender and Queer literature is fundamental to the preservation of our culture, and that LGBTQ lives are affirmed when our stories are written, published and read. LL's programs include: the Lambda Literary Awards, the Writers Retreat for Emerging LGBTQ Voices, LGBTQ Writers in Schools, Lambda LitFest LA, and our web magazine the
 Lambda Literary Review
 at 
www.LambdaLiterary.org
. For more information, call 
(323) 643-4281
 or e-mail 
admin@lambdaliterary.org
.
(Visited 1 times, 1 visits today)