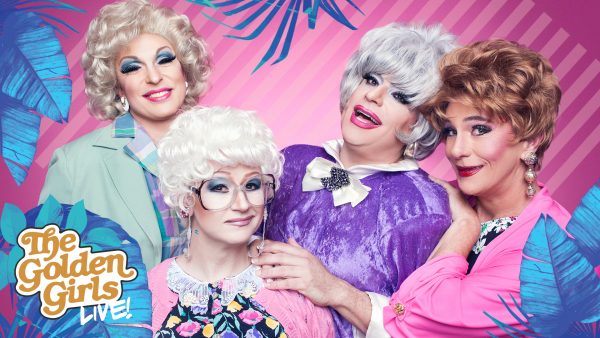 We very much enjoyed them last year and our favorite gals: Dorothy, Rose, Blanche and Sophia, are set to return to Capitol Hill's Egyptian Theater this July 17, 2019.
It's the return of GOLDEN GIRLS LIVE! the live drag version of the much beloved 80s sitcom The Golden Girls, that has been staged in San Francisco for decades, starring and produced by also beloved icon HEKLINA who plays Dorothy. She'll be returning along with D'Arcy Drollinger (as Rose), Matthew Martin (as Blanche) and Holotta Tymes (as Sophia) to present their own twisted versions of actual "GG" episodes for two shows on Thursday, July 17th.
It's part of their Golden Girls Live! Tour which will also take them to Portland, Boise and Salt Lake City this summer. Currently, the Gals are in Palm Springs performing their show.
AND, they've released the episodes they will be doing this year: "Long Day's Journey Into Marinara" and "Big Daddy's Little Lady".
"Long Day's Journey Into Marinara" features Sophia's sister Angela (played on TV by the great Nancy Walker) as well as the piano playing chicken (not sure how they recreate that on stage…) "Big Daddy's Little Lady" was the episode where Blanche's "Big Daddy" visits with his new much younger bride to be. It also features the famous "Miami is Nice" song competition.
July 17th, 2019 | SIFF Egyptian Theatre | 7pm and 9:30pm shows
Tickets (for all their shows on the tour) are available now at: https://www.fivesensesreeling.com/golden-girls-live
(Visited 1 times, 1 visits today)