by Michael Strangeways Thursday at 1:13 pm
Sounds invasive…
We're used to Seattle actor worming his way into our hearts and minds with his hilarious performances in a huge variety of Seattle area shows over the years, most of them of the fringe/off off off Broadway persuasion. While Mr. Shoemaker is fully capable of doing Shakespeare in the Park and Chekhov and we'd kill to see his Blanche Devereaux  in "A Streetcar Named Desire", you have a lot more creativity options and fun in crazy fringe world. We have all seen him do everything from Prince in "Purple Rain" to stealing the show in various drag/burlesque shows and his own award winning turn as Ms Pak-Man in a series of cabaret shows he has done all over the place the last few years (note to producers in other cities: book his Ms Pak-Man show!!!) and now Mr. Shoemaker and his significant other in life/creativity Freddy Molitch have created a brand new show called…
PROBED!
They're billing it as a " A paranormal cabaret" and for once, it appears Scott will NOT be in drag for this show but since we know they're doing video pieces for it, who knows how many characters he'll end up playing? He has a lot of voices in his head…
by Michael Strangeways Monday at 3:39 pm
VERY frequently we see young (and not so young) gay men ask the very vital question:
HOW DO YOU PREPARE YOURSELF FOR ANAL SEX?
aka
How do you clean your butt thoroughly enough to prevent "poo poo" emerging to put a damper on the evening's (or afternoon's  or morning's) love making?
It's not a very pleasant thing to think about but proper hygiene IS important and frankly the neophyte should be learning this valuable information HERE in the safety of an avuncular website teaching "Butt Cleaning 101" rather than picking it up "off the streets" so to speak.
by Michael Strangeways Saturday at 2:30 pm
The weather is just perfect and there are so many things to go do today, Saturday, July 20th…including Capitol Hill Block Party and LatinX Pride and Kitsap Pride and OutWest's Closing Weekend and….LIZZO!!!!
You haven't made it through the wilderness until you've spent a night in the wild with Verotica. This summer, join us under the stars and in the woods as we host our first ever Summer Camp… we might even teach you how to start a fire. While at camp, you'll spend two days dancing your […]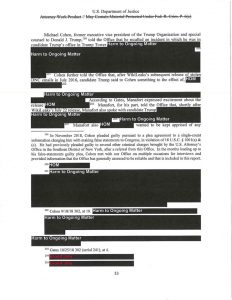 A marathon reading of the Mueller Report in its entirety (including redactions). For 24 hours, members of the community will read the Special Counsel's report verbatim. Friday July 19th through Saturday July 20th, 8:00PM to 8:00PM. Party to follow Saturday evening.